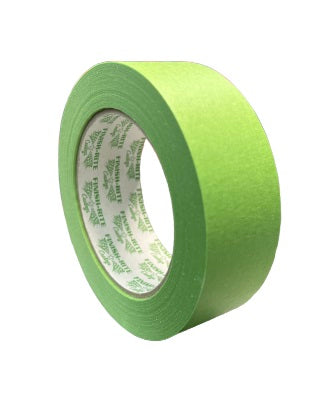 Finish-Rite Automotive Refinish Green Masking Tape, 1.5" 60 yds/each
Finish Rite Green Masking Tape 1.5"
High visibility green masking tape. Single sided paper masking tape for general use and suitable for car repair applications when temperature does not exceed 80°C/176°F. Well conformable to most shaped surfaces. Temperature resistance up to 80° C/176°F (30 min).

Features
Benefits Natural rubber and resins based adhesive ✓
Good adhesion even on irregular ✓
Easy removal without adhesive residue, surfaces if removed as soon as paint is dry ✓
Heat resistant up to 80°C / 176°F (30 min)
Saturated paper backing✓
Well conformable to most shaped ✓
Removable without breaking surfaces ✓
Hand tearable✓
Compatible with most common paints and lacquers


Made in Italy
---
We Also Recommend