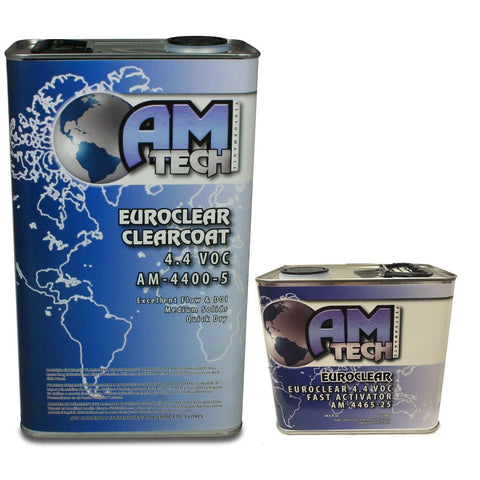 PROSPRAY AMTECH AM-4400 PERFORMANCE EUROCLEAR CLEARCOAT 5L
AM-4400-5 AmTech 4.4 VOC EuroClear Clearcoat is an advanced European technology clearcoat system designed to maximize performance and turnaround.

AM-4400 increases production by providing excellent flow and leveling, quick high-build coverage, fast dry times and a great gun finish.

Use for spot, panel, multi-panel and overall refinish jobs.

Mix 2 Parts AM-4400-5 Clearcoat with 1 Part AM-4465-25 Fast Activator, AM-4475-25 Medium Activator or AM-4485-25 Slow Activator.
---
We Also Recommend